Learning Technologies Group plc ("LTG"), the integrated talent management and learning technologies software and services provider, announced today that it is merging NetDimensions into PeopleFluent to form a key component of PeopleFluent's learning suite.
The merger was announced on Tuesday 25 September 2018 at a shareholder presentation of LTG's 2018 interim results. The joining of NetDimensions and PeopleFluent, which is scheduled to conclude by the end of October 2018, will see NetDimensions cease to operate as a separate business within LTG.
LTG is to rebrand the NetDimensions LMS to form a key product within the PeopleFluent Learning offering. Alongside the newly-named NetDimensions LMS, PeopleFluent's learning suite is to offer authoring and video solutions, provided by gomo learning technology. The addition of gomo products to the PeopleFluent Learning suite enables direct deployment from gomo's authoring tool to NetDimensions LMS. All products will continue to be available as standalone or fully integrated solutions.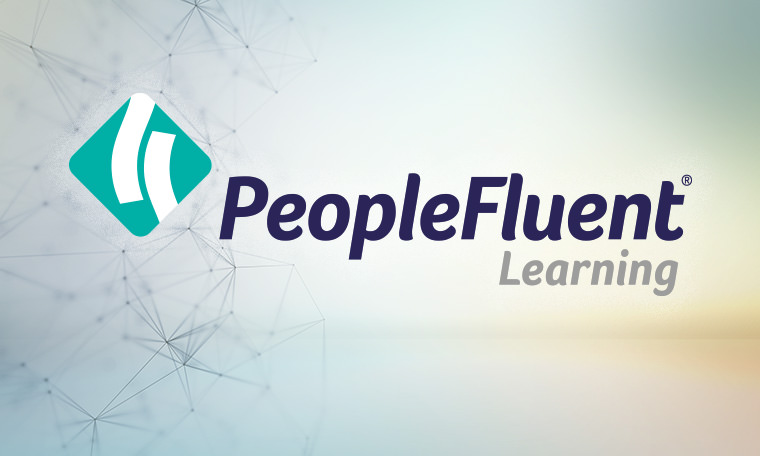 The introduction of NetDimensions' LMS to the PeopleFluent's learning suite will enable improved services to customers, including 24-hour support and a global network of Account Managers.
The revitalised learning suite joins PeopleFluent's award-winning Talent Management and Talent Acquisition products. PeopleFluent's existing LMS will remain supported until further notice despite the introduction of the NetDimensions LMS to PeopleFluent's product portfolio.
NetDimensions, which was acquired by LTG in March 2017, is a leading provider of learning management solutions specialising in servicing high-consequence industries. The integration of NetDimensions software into PeopleFluent's learning offering, forms a significant part of LTG's focus on helping global companies attract, retain and develop their people.
Jonathan Satchell, Chief Executive of LTG, said:
"By integrating NetDimensions' award-winning LMS into PeopleFluent's product suite we are creating a market-leading end-to-end product suite for talent transformation with learning at its heart. This echoes our mission to continue providing best-of-breed solutions that assist corporates with all aspects of the employee lifecycle, from recruitment to development and retention of top talent."
Alongside the integration, PeopleFluent welcomes a new Managing Director, Stephen Bruce. Stephen, who joined PeopleFluent nine years ago, has held several senior positions within the company, most recently as EVP and Chief Customer Officer.
Stephen Bruce, PeopleFluent's newly-appointed Managing Director, said:
"I am delighted to be stepping into the role of PeopleFluent's Managing Director. With our newly-bolstered product suite, which boasts NetDimensions' award-winning learning management system, we look forward to helping our clients grow, nurture and develop their talented staff."
The integration forms a key aspect of LTG's 2018 interim results announcements. Other significant highlights of the announcement include the creation of Affirmity, a new company within LTG that will focus on employee diversity, as well as plans to extract PeopleFluent's successful vendor management solution to form its own standalone business.
Enquiries:
FTI Consulting (Public Relations Adviser)
Rob Mindell
Jamie Ricketts
+44 (0)20 3727 1000
About Learning Technologies Group
Learning Technologies Group is a leader in the high-growth workplace learning and talent industry. The Group offers end-to-end learning and talent management solutions ranging from strategic consultancy, through a range of content and platform solutions to analytical insights that enable corporate and government clients to meet their performance objectives.
LTG is listed on the London Stock Exchange Alternative Investment Market (LTG.L) and headquartered in London. The Group has offices in Europe, the United States, Asia-Pacific and South America.
LTG's businesses – LEO Learning, gomo, Eukleia, PRELOADED, Rustici Software and PeopleFluent – are at the forefront of innovation and best-practice in the learning technology sector, and have received numerous awards for their exceptional performance. Our portfolio of brands represents the best of breed and they are acknowledged throughout the industry as market leaders.
For more, visit ltgplc.com.
About PeopleFluent
As a market leader in human resources solutions for the digital enterprise, PeopleFluent helps companies build and power a productive workforce. We serve the global market, with specific capabilities for healthcare, financial services, manufacturing, and retail. Our cloud-based software solutions adapt to complex and unique talent processes, while clarifying their strategic value.
Our Talent Productivity Platform unifies talent acquisition, talent management and learning into a single, collaborative experience that attracts the best candidates, helps managers make better decisions, and empowers employees to grow their careers.
A part of Learning Technologies Group plc (LTG), PeopleFluent works with large and multinational organisations across 214 countries and territories, including 80% of the Fortune 100.
For more, visit peoplefluent.com.